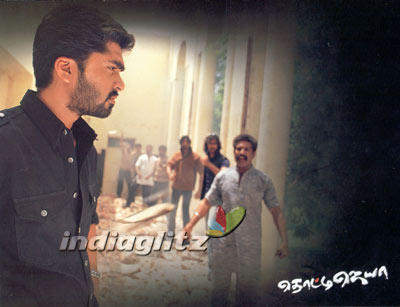 Me and my friends are up for this movie, tonight. Whenever we said someone, we are going for "Thotti Jaya".. there was always an expected reaction.
"Avan Padathukka poreenga ?? vera padame kidaikkalaya ??"
I was on the same grounds before "Manmadhan". I wouldnt say Manmadhan changed the way I looked at Simbhu, but it set a ray of hope that this guy could act.
Unlike Danush and the 7G guy (i didnt even bother to remember his name) who can never play roles other than what they have been recognized with, Simbhu stood up and showed some difference, atleast in my viewpoint. Manmadhan had too much of over-acting and sodhappal stuffs, but it showed some maturity in acting too.
Also, the trailer of Thotti Jaya was nice.. i want to see that Qualis hitting the Ambassador on the big screen. Should be a happy occassion (!). So wait up, will try to do the review of the movie tomorrow morning.
Prabhu Karthik already
wrote a review about the Kuththu song
in TJ.
Wish me luck. Hope the movie is good.